Four Ways That Omron's New K7GE Helps Minimize Downtime and Improve Productivity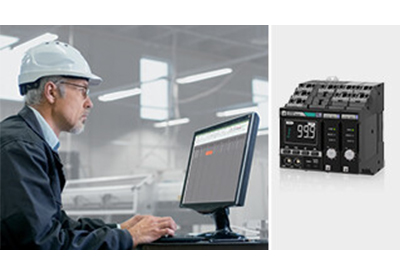 April 16, 2021
Many manufacturers use time-consuming and potentially dangerous manual processes to inspect servo motors for insulation issues. If this sounds like your company, it might be time to switch over to an automated, remote-based servo motor condition monitoring solution that works around the clock.
Omron's new K7GE remote servo condition monitor is part of their predictive maintenance solution offering that's designed to help manufacturers minimize downtime without sacrificing productivity. The need for predictive maintenance is increasing due to a current shortage of skilled maintenance workers and the ongoing effects of the COVID-19 pandemic.
Let's take a look at a few ways in which the K7GE can help you more easily cover your maintenance needs.
1. It provides reproducible measurements that incorporate the expertise of skilled maintenance employees.
The measured value of insulation resistance can vary quite a bit depending on a machine's operating and wiring conditions, so conventional manual measurements by mega ohm meter typically don't have high repeatability. The K7GE helps you get the highly reproducible measurements you need for comprehensive trend monitoring.
2. It enables low-voltage measurement with no overload on equipment.
The K7GE has a fixed applied voltage of 50VDC, which is much lower than the applied voltage of the mega ohm meter used for manual measurement (500VDC/1000VDC). This means that it doesn't place an overload on the machine equipment.
3. You can get data from remote locations by connecting to a network.
The K7GE can provide remote monitoring environment by a network connection using human-machine interface (HMI), programmable logic controller (PLC) and/or serial gateway equipment for communication between manufacturing site and office. It's also possible to check the measurement results at the site via the LCD display that offers high visibility.
4. It's easy to use and scale up to your specific equipment and application.
You can add up to eight probe units for a single K7GE master unit to the target measurement equipment of the same system. The number of probe units can be installed according to measurement equipment need to maximize space efficiency.