Bryant Pin & Sleeve Devices from AutomationDirect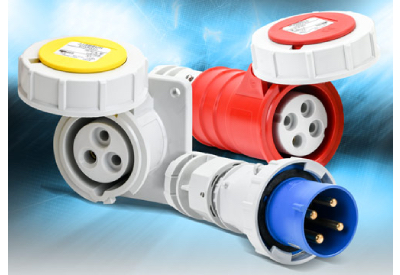 November 3, 2022
AutomationDirect has added Bryant pin and sleeve wiring devices to their current offering of low-cost wiring solutions. These devices include non-conductive electrical plugs, connectors, receptacles, and inlets designed to withstand heavy-duty industrial environments and maintain a reliable watertight connection resistant to accidental disconnection.
Bryant pin and sleeve devices are designed to meet IEC 60309-1 and IEC 60309-2 international regulations for easy-to-use standardized configurations and safeguarding against connecting devices of different amperage and voltage ratings together.
In addition, accessories for these pin and sleeve devices are available to provide various optional mounting methods and watertight seals when not in use.
The new Bryant pin and sleeve devices start at $74.00, and accessories start at $16.00.
To learn more abou the Bryant pin and sleeve wiring devices available from AutomationDirect, click here