Automation Solutions in End-Of-Line Packaging from PILZ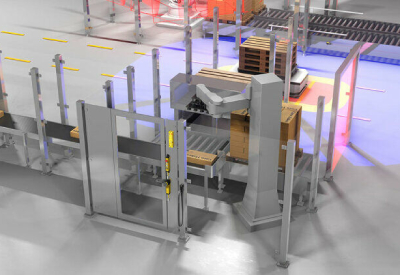 June 22, 2022
In end-of-line automation in particular, robot applications are frequently used, precisely when processes such as palletizing of cartons or secondary packaging and heat sealing of pallets are involved. Personnel protection is the highest priority here and is generally provided via guards. In the event of maintenance or malfunction, it must be possible to put the machine back into operation quickly and safely, to minimize unproductive downtimes.
Whether it's access guarding and interlocking of safety gates, safe restart interlock in a robot cell, diagnostics and visualization tasks for rapid troubleshooting or safe transport of packaging materials via automated guided vehicles (AGV) and vehicle systems (AGVS) – we offer the appropriate automation solution for end-of-line packaging.
Safety when stretch wrapping and heat-sealing pallets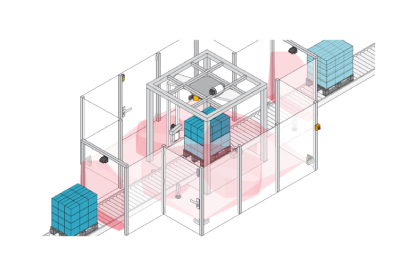 For example, with safe monitoring of a film stretch machine, high plant availability must be achieved alongside operator safety, due to the high temperatures. In this case, the safe complete solution comprising the safe radar system PSENradar and the configurable small controller PNOZmulti 2 is the appropriate solution – including conformity assessment for the whole machine. It is particularly suitable for applications up to PL d / Cat. 3 of EN ISO 13849-2 in rugged environments, even where dust and dirt build up.
Safeguarding of conveyor belts when feeding material in and out using light curtains
Muting enables material to be fed in and out via a conveyor, without having to interrupt the production process. The muting safety function is configured in the software tool PNOZmulti Configurator and is monitored safely by the small controllers PNOZmulti 2. The safety light curtains PSENopt II provide finger, hand and body protection, depending on the requirement, and are designed as Type 3 or Type 4 light curtains for applications up to PL d or PL e of EN IEC 61496.
The safety light curtains PSENopt II can also be used to safely monitor access to a robot cell. As soon as the beams from the safety light curtain are interrupted, the robot's hazardous movement is shut down safely. Production cannot be resumed until the danger zone is clear and there is acknowledgement via the small controller PNOZmulti 2. That way you have a safe, complete, one-stop solution. PVIS diagnostics with plain text messages for rapid remedies are available on PNOZmulti 2 and prevent unnecessary downtimes.
Flexible safeguarding of safety gates with the modular safety gate system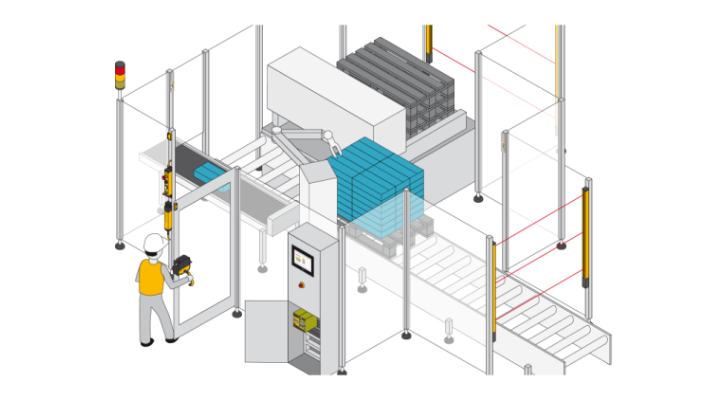 In end-of-line packaging with palletising or robots, safeguarding with safety gates is unavoidable. The modular safety gate system enables a flexible combination for customised safety gate monitoring with optional access permission. Our offer can be combined individually to suit your requirements, ranging from safe process guarding with PSENslock or interlocking and guard locking with the safety gate sensor PSENmlock, to suitable accessories such as the PSENmlock handle module with integrated actuator and integrated escape release, and the pushbutton unit PITgatebox for simple operation of the safety gate system. The integrated access permission system PITreader is available as an option for user authentication. Of course, diagnostics and safe series connection via Safety Device Diagnostics are also possible. The configurable small controller PNOZmulti 2 performs the control tasks safely and reliably.​ Put together your own tailor-made solution!
Safe material handling with automated guided vehicles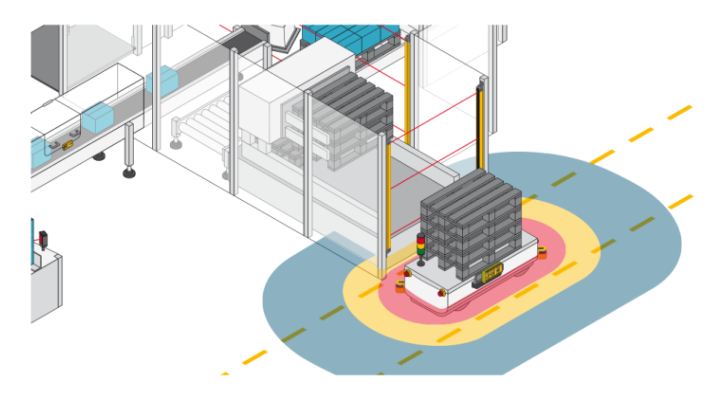 When transporting packaging material or Euro pallets, the safety of workers, as well as the environment around the automated guided vehicles and vehicle systems (AGV / AGVS), must be guaranteed at all times. Based on ISO 3691-4, we can help you coordinate your AGV system application from concept through to commissioning, including conformity assessment.
To transport Euro pallets safely, the safety laser scanner PSENscan combined with the modular safety relay myPNOZ takes care of the safeguarding and dynamic navigation of AGV systems and is easy to integrate thanks to ready-made ROS modules. The AGV solution also includes control and signal devices PITestop and PITsign as well as SecurityBridge. This guarantees protection against tampering. Benefit from time and cost savings by consulting with us and using our perfectly compatible components.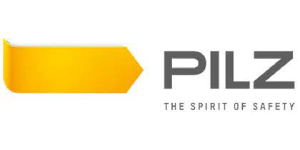 For further information on packaging technology from Pilz, click here