Akribis: Equip Your Linear Motion Stage for Challenging Environments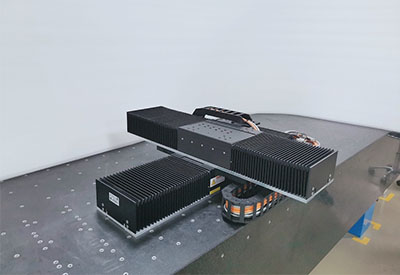 June 2, 2021
When your motion system needs to position a load along a single axis with micron precision, a linear motion positioning stage is hard to beat. Chances are, however, your linear stage's intended operating environment could present conditions that may compromise its performance. And, if your stage will be used in a cleanroom or hygienic environment, you must be certain that it will meet the stringent cleanliness standards.
For example, Akribis' versatile Dual Guide Linear Motion Stage (DGL) Series is well-suited for industrial applications such as pick and place, inspection, dispensing, inspection equipment or any other material handling or general industrial application where accuracy is critical, including printing, laser marking, machining and spot welding. Many of these applications can be tough on motion systems. That's why it's important to protect your linear stage from dust, dirt and other particles that can otherwise affect its accuracy or cause damage. Here's how you can get the most reliability and performance from your linear stage:
– Bellows. These textile-based covers can help protect the stage's internal components from contamination via any large or small debris to ensure the stage maintains its sub-micron performance.
– Cleanroom covers. Akribis offers both standard and conventional covers in clear anodized or black anodized aluminum to prevent particles generated through normal carriage motion from dispersing into the hygienic environment. In addition, their cleanroom covers offer tight tolerances to prevent harmful particles or debris in harsh environments from entering the stage.
Akribis' DGL Series is especially versatile for cleanrooms. For example, not only can customers equip standard DGL Series stages with cleanroom covers, they can also build an X-Y stack with multiple stroke actions for cleanroom applications requiring multi-axis positioning. As with all cleanroom or harsh environment applications, make sure that your unit meets industry standards pertaining to particles, cleanliness, lubricants and vacuum operation.
If a standard linear stage and protection options don't quite fit your needs, Akribis' technical staff is available to work with your team. From prototyping to production, Akribis can help you build the right linear positioning stage for your application at an attractive price.
Ensure Optimal, Reliable Performance
When implementing a linear motor positioning stage in challenging environments, machine designers must give extra attention to potential situations that can compromise the stage's accuracy or prohibit its use. In addition to the DGL Series, Akribis Systems offers a wide range of linear motor stages plus bellows and cover options to ensure your stage performs optimally in dirty environments and without generating contaminants in cleanrooms.