New ABB Ability™ SmartTracker Enables Users to Monitor UPS System Performance and Optimize Efficiency
March 27, 2023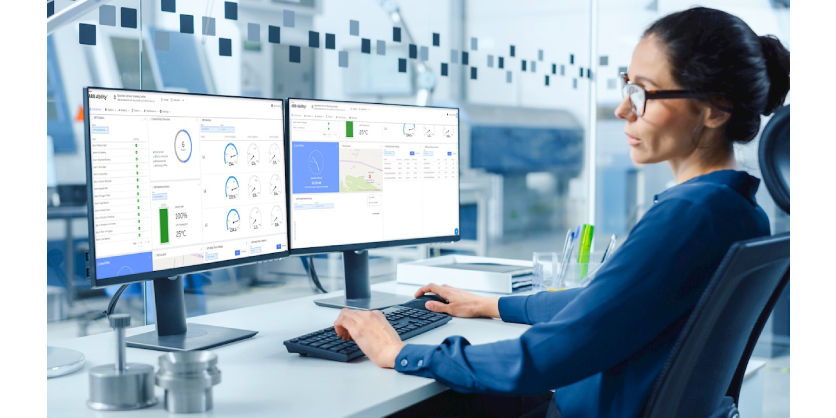 ABB AbilityTM SmartTracker provides remote monitoring of critical UPS power protection systems
Data-driven, actionable insights help users improve energy efficiency and system resilience
Simple plug-and-play ANC Network Card connects ABB's high performance UPS systems to powerful cloud-based data analytics and tech support
ABB has launched a unique way to remotely monitor UPS systems, further expanding its ecosystem of digital tools for smart power supplies and sustainable energy management. The ABB Ability™ SmartTracker provides 24-7 remote monitoring of critical uninterruptible power supply (UPS) systems and gives users data-driven insights to improve energy efficiency and power supply resilience.
Sébastien Surply, ABB Global Product Group Manager, Power Protection, said: "The ABB Ability™ SmartTracker is just the latest ABB Ability innovation giving customers greater visibility and an instant connection to ABB expertise. For any UPS keeping critical applications running, real-time UPS status data is essential; when equipment is installed in remote or secure locations, remote access is even more important. The SmartTracker simplifies monitoring, helping users manage their critical power assets with greater ease and confidence."Sébastien Surply, ABB Global Product Group Manager, Power Protection
The ABB Ability™ SmartTracker uses cloud-based infrastructure to provide remote supervision of multiple UPS devices and the electrical system. When critical power events occur, SmartTracker sends immediate alerts to users and to a team of UPS professionals in ABB's 24/7 technical support center in Quartino, Switzerland.
Asset health can be verified at any time, with ABB's cloud-based algorithms using the UPS data to provide actionable insights. Service teams can be automatically notified when action is required. Automated reports also help customers improve their use of assets.
A simple plug-and-play upgrade suitable for ABB's high-performance UPS solutions, the proprietary ANC Network Card is easy to install. Once connected, customers can use SmartTracker to monitor their system at any time and from anywhere. Both the hardware and firmware are designed for cybersecurity, guaranteeing the highest levels of protection and security.
Giovanni Capua, ABB Global Product Manager, Digital, said: "ABB AbilityTM solutions combine ABB power supply and energy management expertise with connectivity and software innovations to give users real-time data insights to drive better decisions. The SmartTracker demonstrates how we deliver solutions that only make power supplies more resilient and energy efficient – and how ABB's continuous digital advancements enable customers to adapt as their power requirements evolve."Giovanni Capua, ABB Global Product Manager, Digital
More Information
Related Story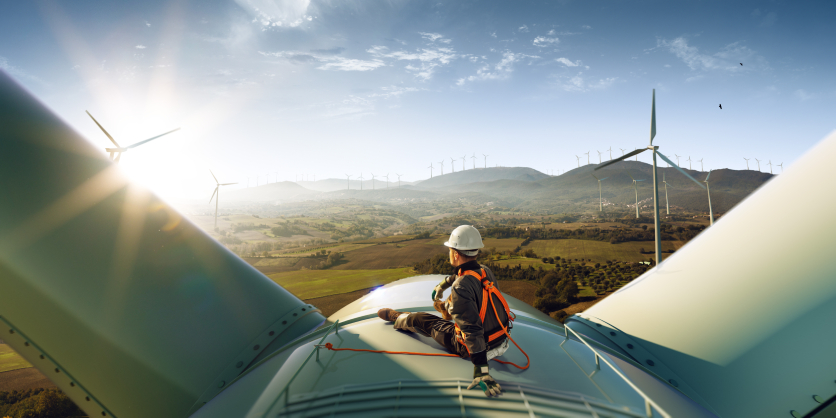 Research shows that businesses around the world remain concerned about the impacts of energy security and prices, which could be a catalyst for a range of environmental, social and economic ripple effects. According to ABB Electrification's Energy Insights survey1 of 2,300 leaders from small and large businesses across a range of sectors, 92 percent of respondents feel that the continuing instability of energy is threatening their profitability and competitiveness. Energy costs and insecurity are having a significant impact on the workforce with decreased investment in employees. Business leaders are also concerned about potential impacts of meeting their sustainability targets.