Women in Engineering: An Interview with Dr. Zoe Reeve
May 2, 2022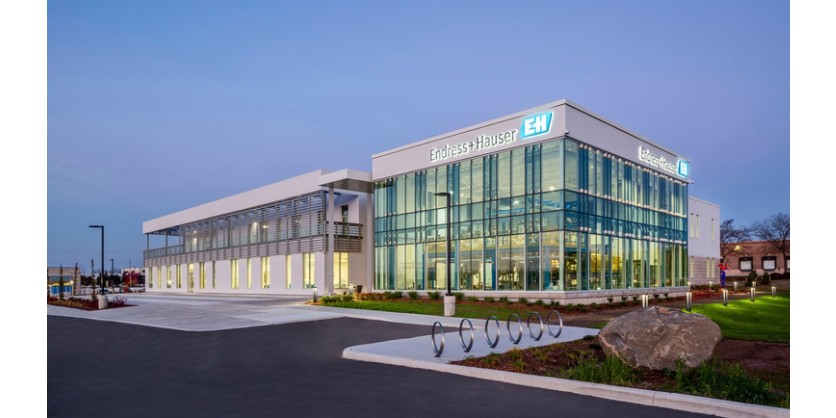 By Krystie Johnston
Women In Engineering bring valuable perspective and experience to Endress+Hauser
Mechatronics Canada had the opportunity to sit down with Dr. Zoe Reeve, Analytic Product Manager at Endress+Hauser Canada. In this interview she discusses her journey to Endress+Hauser Canada and sheds light on what an Analytic Product Manager does. She also touches on some of the initiatives that have been taken to help women and employees in general achieve professional heights and discusses women in engineering.
When one thinks of Product Managers, they do not necessarily think of a Chemistry PhD. But that is where Dr. Reeve's journey began. She completed a chemistry degree at the University of Guelph where she completed a thesis project which focused on solid-state NMR (Nuclear Magnetic Resonance) spectroscopy. Her passion for NMR spectroscopy led her to a Ph.D. program at McMaster University, where she investigated alternative battery technologies with solid-state NMR. She learned how to make batteries that breath oxygen and how to conduct more advanced spectroscopic experiments.
Career Background
A strong interest in research and science showed great potential for a career in academia; however, when a post-doctoral position became available, Dr. Reeve decided to forge a new path and find the ideal career that merged her enthusiasm for science with her desire to work with people. Looking at her skills and interests, she discovered a gap in science literacy of talking about something that is highly technical and explaining it to a non-technical audience. A career as a Marketing Product Manager was born.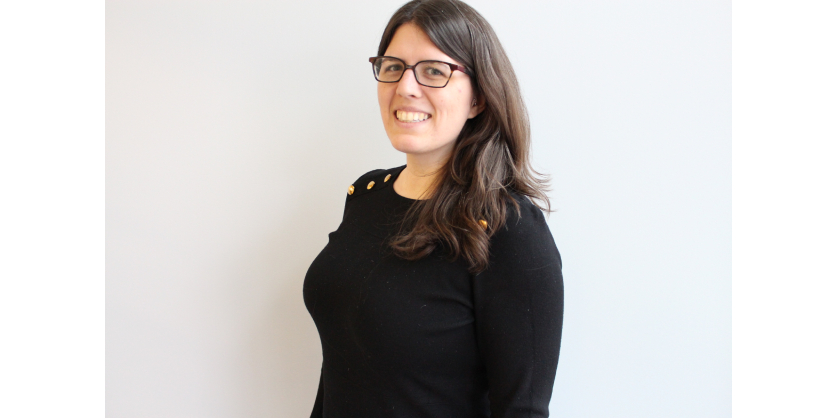 "As a Product Manager, there really is value having a technical background, especially for the analytical products. I am responsible for the liquid analysis products and the advanced analyzers including Raman Spectrometers. For a lot of people, the analytical products are a black box of mystery."
Being able to demystify the science behind Endress+Hauser products plays a role in making them more user-friendly and accessible for those who do not possess her technical background. When asked what an Analytic Product Manager does, she explains the ways she makes these products more relatable. One might imagine her in a lab coat, testing and measuring the interaction of light and matter, but there is so much more to her work description. There is marketing, sales support, education, and networking, and often these roles overlap and intertwine.
Responsibilities
Marketing actions vary during the time of year; Dr. Reeve and her co-workers strategically plan how they will talk about their products and promote them. In her words, "This is the messaging, this is who we want to target, this is what we want to say; how do we say that in the best possible way, and what is the plan around communicating that externally and internally?" Endress+Hauser is constantly innovating new products. And that means learning about them too. Dr. Reeve gets to teach others about new products, which means she must figure out how she is going to talk about it, what it does, what the science behind it is, and why it is cool and special.
Preparing for a product launch might sound simple, but there is a lot to it, and her experience in research and academia are called upon often to ensure all ducks are in a row. Supporting the sales team is a big part of her job.
"Before we can sell something in Canada, we have to make sure that we have all of the appropriate electrical approvals that we need to legally to sell it. I make sure our service team can support it. Sometimes situations come up that are outside of the standard. When this happens, I reach out to contacts at the factory and say, "we have this unique situation going on, let us work together to find a resolution.'"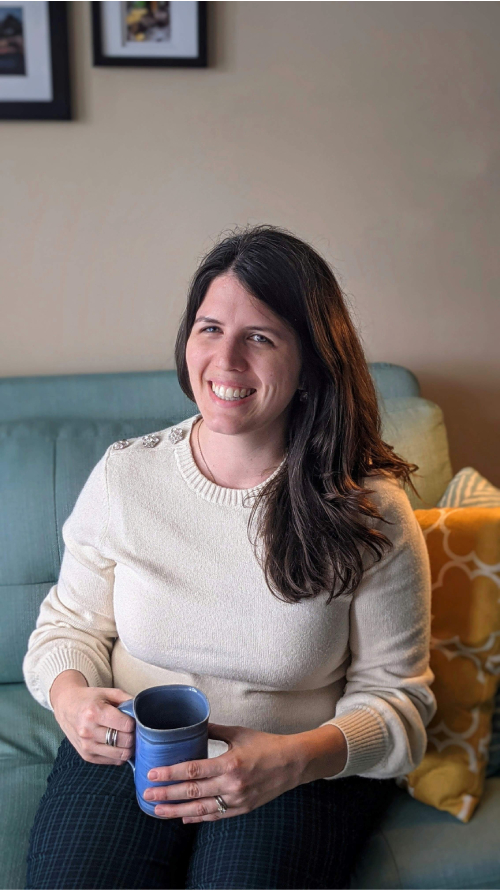 It is evident that Dr. Reeve enjoys working with people and networking is a big part of what she does. Endress+Hauser is an international company, with offices all over the world. In Canada, there are offices in Edmonton, Calgary, Quebec, and Ontario. This means there are lots of people to draw on and reach out to for support.
"All of the factories have an Area Manager, who is the ambassador to the factory, and so you build a relationship with that person, you get to know them, and then you can work together to resolve issues. I really appreciate that this job is not a solo activity, it is very much a team sport in everything. It is never the same day, it is never a boring routine, there are a lot of variations in what I do, because new products or problems come up and I get to do different roles."
An image of what she does shapes into something beyond a scientist doing lab experiments and chemistry beakers. It is about knowing and communicating and collaborating.
The Woman's Integrated Network
Dr. Reeve takes on more responsibility with the Women's Integrated Network, or W.I. N. for short. In 2017, a female attendee at an international in-house conference for Managing Directors realized she was one of only three or four women present. Endress+Hauser is an international company, employing many people with lots of diversity; however, this was not being represented at the top.
An idea was put forth to do something about this, and in 2018 the W.I.N. program was presented to the Executive Board. By 2019 every Endress+Hauser entity committed to having a local W.I.N. program, and that is when Dr. Reeve got involved. On a monthly basis, she meets with other local W.I.N. representatives where they discuss these problems. Their work is ongoing.
When asked what she liked best about this program she had this to say:
"STEM traditionally has been an old boys club, especially in academics, and something I really appreciate about the W.I.N. program is that we as a company have stepped back and said, 'This is an issue, this is not okay, let us change how we behave so we can change the outcome.' This is one of the best things about this program, that we are talking about diversity and inclusion and promoting women in STEM."
For those who are not familiar, STEM stands for Science, Technology, Engineering and Mathematics. It is a challenging situation when there are not a lot of women in these technical roles because it becomes an unrecognized option for them. Making Endress+Hauser a place where people can talk and present different opinions and outcomes benefits everyone. The emphasis is not just, 'Well, this is a woman's issue.' It is more like, 'This is our issue, how do we collectively work together and fix it?'"
Mentorship Program
Another initiative Endress+Hauser Canada is implementing is the Mentorship program. We asked Dr. Reeve to speak more about it and what she saw for it in the future. She said a need for coaching and professional development was recognized and it is hoped the program will address the question of how to help people develop professionally and give them leadership opportunities. It will operate on a volunteer-basis and would continue running in six month intervals going forward.
About the program, Dr. Reeve says, "Mentors and mentees fill in forms about their areas of interest and what they want to focus on. Mentees also complete a development plan, and have it approved by their supervisor, so we set realistic expectations. The committee reviews these packages to find a good fit in terms of interests, they get paired, and the obligation or commitment is to spend an hour together each month, talking about what their goals are and how they can be achieved." Collaboration is something Endress+Hauser values and are actively fostering.
Endress+Hauser is a global leader in measurement instrumentation, services, and solutions for industrial process engineering. The technical experience Dr. Zoe Reeve brings as an Analytic Product Manager makes these products user-friendly and accessible for their customers. And it makes these products exciting, because at the end of the day, science is just cool.
More Information
Related Story
The Customer Experience Centre. Four thousand four hundred square meters of sensationally detailed architecture, designed to ensure a superior customer and employee experience. The CEC showcases Endress+Hauser's best-in-class instrumentation. It has a full-service calibration laboratory capable of handling the entire spectrum of flow, temperature, pressure, and level instrumentation – unmatched by any in the country. This article covers the new building's inauguration in sping of 2022.