Talking Robotic Solutions for the Food & Beverage Industry with Omron Automation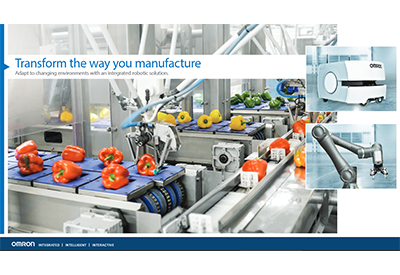 February 4, 2021
By Owen Hurst
Robotic implementation is becoming more prevalent in the Food & Beverage industry, especially in our current climate. And when focusing specifically on primary food handling (handling of raw, unpackaged food) there is an increased concentration regarding the utilization of robotics to maintain the hygienic demands of raw food handling.
In this regard, Omron presents a varied and layered approach to meeting rigorous food safety demands that are dictated by the food and beverage industry. In this article, Panel Builder & Systems Integrator discusses Omron's robotic offerings and takes an in-depth look at how Omron works alongside clients to understand and implement solutions to meet their needs and achieve their goals. But what is that process? Where does it start? And what steps are needed in the journey to full robotic integration.
To answer these questions Marc Sansour, Robotic Sales Specialist for Omron Automation, Yannick Bertrand, Robotic Applications Engineering Supervisor, and Laura Studwell Omron's Industry Marketing Manager for Food, Beverage, Packaging/Life Sciences will walk us through the general industry, application and environmental needs. They will then address how robotics are being employed in the Food & Beverage industry and how Omron can walk alongside the client from initial conception regarding the use of robots right through to the point where the client can see the value of their concept in action on the facility floor. Marc points out that "This process is not just about a robot or it's automation components, it's about developing a full solution that is integrated, intelligent and interactive." Here we will walk you through the Omron journey so you can realize how the industrial automation company brings a concept to reality.
Why are Robots being so heavily used and what Robots are being implemented in F&B?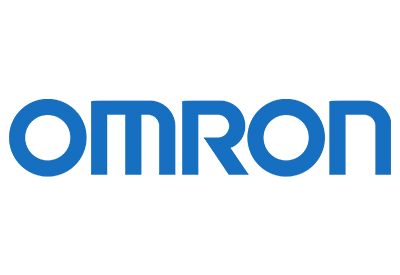 When considering the rapid rise in the use of robots in Food & Beverage Laura noted that "There are two main reasons we are seeing a focus on automation solutions in the F&B industry. The first, which has been unfolding for the past 5 years, is newer, more stringent regulations regarding food safety. 1/8 Canadians and 1/6 Americans are impacted by foodborne illness each year. Depending on company size, regulation impositions can vary and when it comes to a specific vertical market, regulations can be even more imposing."
Laura continues that there is a growing concern among consumers about food quality and safety, particularly as a universal standard has yet to be enacted. "Some of these include the Food Safety Modernization Act, or FSMA (an FDA initiative), which primarily addresses forward and backward traceability within the supply chain as well as guidelines for recordkeeping. Also included is the Safe Food for Canadians Act, or SFCA (a CFIA initiative) that has put new rules into place protecting against deceptive practices and tampering, enforcing traceability and regulating imports. Because of the growing concern for consumer safety and thus brand protection in what is considered to be a litigious society, many companies are turning to automation and reskilling employees in an effort to move them off the production line and into jobs that require creativity and emotional intelligence." Noted Laura.
Yet there is another factor to consider before implementing robots in Food & Beverage. And although this has always been a factor, recent global health issues have brought this final point to the forefront. Laura noted that "Automation, in particular robotics, do not carry pathogens. They cannot cry or sweat, they do not bleed, their skin does not flake and they cannot bring viruses or bacteria through illness into the plant. Implemented at an ideal rating of IP69K and made with stainless steel or other coating that can withstand the rigors of harsh washdowns, robots are the ultimate step in protecting the consumer and the brand. More recent events, with and without government funding, have seen companies working more fervently to implement and learn how to work with these technologies. They enable production lines to run at full capacity and often at higher throughputs without subjecting food or beverage products to pathogens."
There is a wide range of robotics, with collaborative and mobile robots growing in popularity, being implemented in Food & Beverage facilities today. The type of robot is determined by several factors such as whether the application is primary food handling (touching unwrapped raw food), or if it is involved in some form of temperature sensitive operation such as cooking, baking or sealing and even whether it is involved in packaging, material handling and palletizing. And there are also standards, regulations and innumerable variables that need to be considered with each application.
Marc provides some further insight into the need and types of robots that can be applied, "often times specialty mechanics are required for the cleanliness of the machine, so whether it is OEMs or end users that implement those specialized arms, we have the unique capability of controlling kinematics from an assembled robot solution to a motion and developed kinematic robot. We do that in Delta robots and with SCARA robots and coming soon will be multiple of these robots in a single kinematic model. This is going to enhance and meet the needs in production output, which is always the primary goal of end-users."
Laura also emphasizes the point again that the intended use of a robot, as well as additional automation solutions, are the primary driver in selecting what is right for you, "Intensified washdown practices including greater frequency with higher wash pressures and temperatures and more concentrated chemical applications call for equipment and solutions specifically designed to withstand this type of environment. Omron offers 80+ years of expertise and experience as the single source supplier of industrial automation solutions for harsh washdown environments and specialty applications."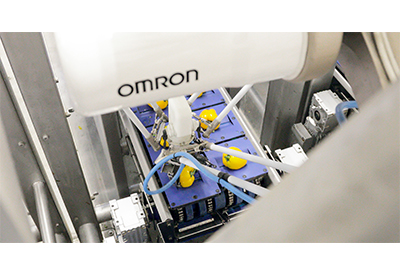 Yannick's team is well positioned to work directly with customers to determine their needs and goals, and even walk customers through the steps necessary to program a robot according to their unique application. Yannick's team works with customers to determine all the necessary considerations and then takes those factors and performs a customized proof of concept to fully ensure that the solution will work in its intended environment. Yannick provided a good example here of an integrator that was considering two delta robots (Hornet 565) for a picking and sorting application handling raw food. Through asking detailed questions and performing a proof of concept, he determined that the integrator would need four robots to meet the throughput numbers they intended to achieve. Although more robots were required than initially intended, the client was exceptionally happy that they did not just pick a partner that would simply dropped the two robots in, but rather worked with them to determine their needs and develop a solution that would ensure they met goals that would have a sustainable effect and lead to long-term operational efficiency.
Omron truly walks through all the various scenarios be it linear or decoupled process analysis. Working through scenarios it is possible to determine the necessary factors such as sizing and production estimates and then use them to develop simulations and then an actual proof of concept. The solution to any problem is out there, and if the initial assessment or the robotics are not a fit, there is the option to consider linear axis or servo options as well as traceability options.
But Omron has also provided several tools that users can also access to aid them in understanding their own needs and ensuring that all the necessary questions and concerns have been addressed. PackXpert is one of Omron's engineering software tools that can very easily aid in getting a robotic solution underway.
Marc points out that when considering Food & Beverage operations, the PackXpert "software is a broader set of solution offerings specific to this market that allows you to answer simple questions and easy applications but also allows you to consider multiple robots and multiple vision systems, you can do recipe management and line changeover, it really is an all-encompassing capability that saves many clients large engineering expenses."
Yannick adds to this noting that "The software has an intelligence to it because it inherently understands the market and the application it is being attached to. For example, the software understands the customer's needs in terms of product mix. And when a customer is dealing with a multipack situation, many times they need to spend a lot of time syncing their vision system to their robot. The calibration and the vision recognition in this case is already established in the PackXpert environment, so that is the integration part and the focus that Omron has. The value is not just affordability, but it is reduced engineering time and speed to market."
And as Laura notes things do not simply stop once the proper robot for your application has been determined. Omron is focused on developing strong relationships and ensuring customers have a complete solution that will keep their operations running smoothly. Marc points out that "After determining which robots are needed, we ask the important next question about which machine automation platform do they run on? And that leads to the questions of whether they need drives or servos? Do they need safety to protect both machines and workers? In this case, asking those questions expanded the scope of the project to include the Sysmac control platform, external NXIO as well as safety light curtains and interlock switches on machine doors to become a true, integrated Omron solution."
Yannick emphasizes that "Robotics are the centre of the universe when you have a robotic cell, but they are not the whole universe."
And to close Marc very elegantly summed up what we really need to understand when thinking about the use of robotics in Food & Beverage and other sectors. "At the end of the day it is not just a robot that gets the job done, it's a robot automation solution. It's about being integrated, intelligent and interactive."