Nexii Building Solutions – Reinventing the Way the World Builds
April 28, 2023
By Krystie Johnston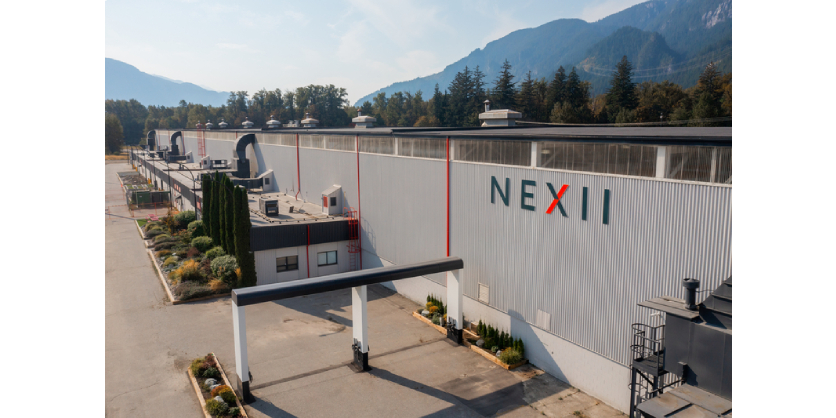 Nexii Building Solutions is a green construction company that is reinventing the way the world builds. It designs and manufactures high-performance green buildings and building products that are sustainable, cost-effective, and climate resilient. In this article, we sit down with Zosia Brown, VP of Sustainability, Nexii Building Solutions, to discuss the company's innovative technologies and how it is breaking new ground and going beyond expectations.
An improvement in every way over the status quo
Nexii launched in 2019, and the company is based on a strong history of innovation from founding brothers Michael and Ben Dombowsky. The brothers began their careers in Saskatchewan's building industry in the 1970s and realized the waste and inefficiencies in the construction industry needed to change. They began designing solutions for more efficient and sustainable methods of building, and after years of research and development, they created the Nexii System.
"Our technology is two-fold," says Brown. "One is Nexiite, a proprietary material that is more sustainable compared to concrete, and the other is the prefabrication of our Nexii panels." She explains that Nexiite is comprised of sand, a high-quality aggregate, and a binder. It does not use any Portland cement, which is the number one contributor of carbon emissions from conventional concrete, and it does not use any Living Building Challenge (LBC) Red-Listed substances. The panels are manufactured offsite, in a climate-controlled manufacturing plant. Building, roof, wall, and infrastructure panels are digitally designed which contributes to lean manufacturing because there is more control and precision in the quantity of materials used.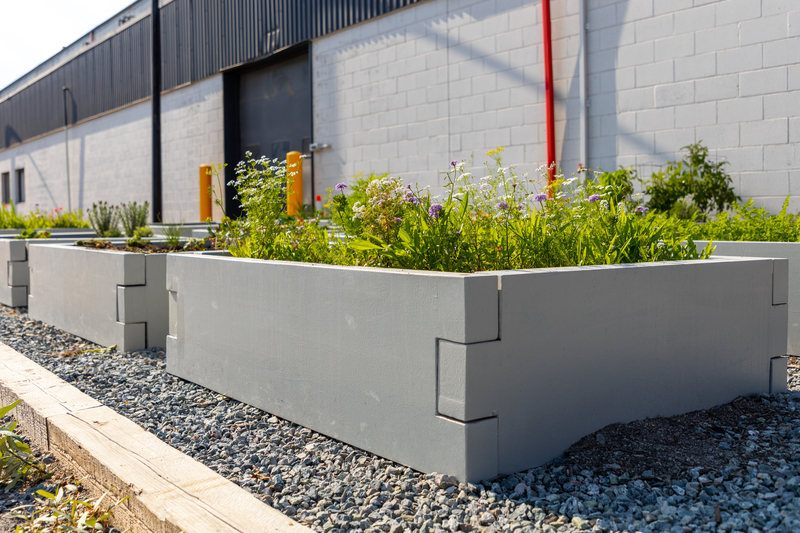 Nexii panels are also more efficient to transport and install compared to equivalent concrete building materials. The panels weigh about 15 to 20% less than conventional, pre-cast concrete-equivalent products, which reduces emissions during transportation. Moreover, the panels are bolted in place on site, and are paint-ready on the interior and fully finished on the exterior, so they can be assembled up to 75% faster than conventional construction – with near zero waste on site.
Experience a quantum leap in building technology
Nexii's mission is to build a vibrant future for people and the planet, and its focus has been on reducing its waste to zero from the beginning. Nexii recently achieved TRUE (Total Resource Use and Efficiency) Gold certification for its manufacturing plant in Squamish BC. TRUE is a certification for zero waste, administered by the Green Building Certification Institute (GBCI), who also administers LEED (Leadership in Energy and Environmental Design), the WELL Building Standard, and other green building standards.
"We achieved over 90% diversion from landfill, less than 10% contamination in our materials leaving our site, and a lot of educational resources developed in the process. We are really excited about the milestone. It is also exciting to be the first construction manufacturer to achieve zero waste certification in North America, and we plan to replicate that model for subsequent plants."

 – Zosia Brown, VP of Sustainability, Nexii Building Solutions
Nexii has two manufacturing plants in Canada, one in Squamish BC., and another in Moose Jaw SK., where it produces buildings and building products for Canada and the US. Nexiite is a versatile material, as is the process to manufacture it. Therefore, it has enormous potential in the construction industry. The size of the panels can be as large as ten feet by 35 feet – limited essentially by the size that can be transported on the highway.
Nexii is currently focused on commercial and industrial buildings, and it is scaling output in those two verticals. The company recently completed a Marriott Hotel in Nanaimo BC., which adds to its portfolio of completed projects. Nexii is also looking towards retrofit and residential markets. Brown adds, "An area that we are starting to expand into is the EV charging space. We have a prototype solution for EV charging where Nexii is proving a pedestal, and we are working in collaboration with Siemens to launch a new product for EV fleet charging."
Nexii is positioning for long-term growth to build a better world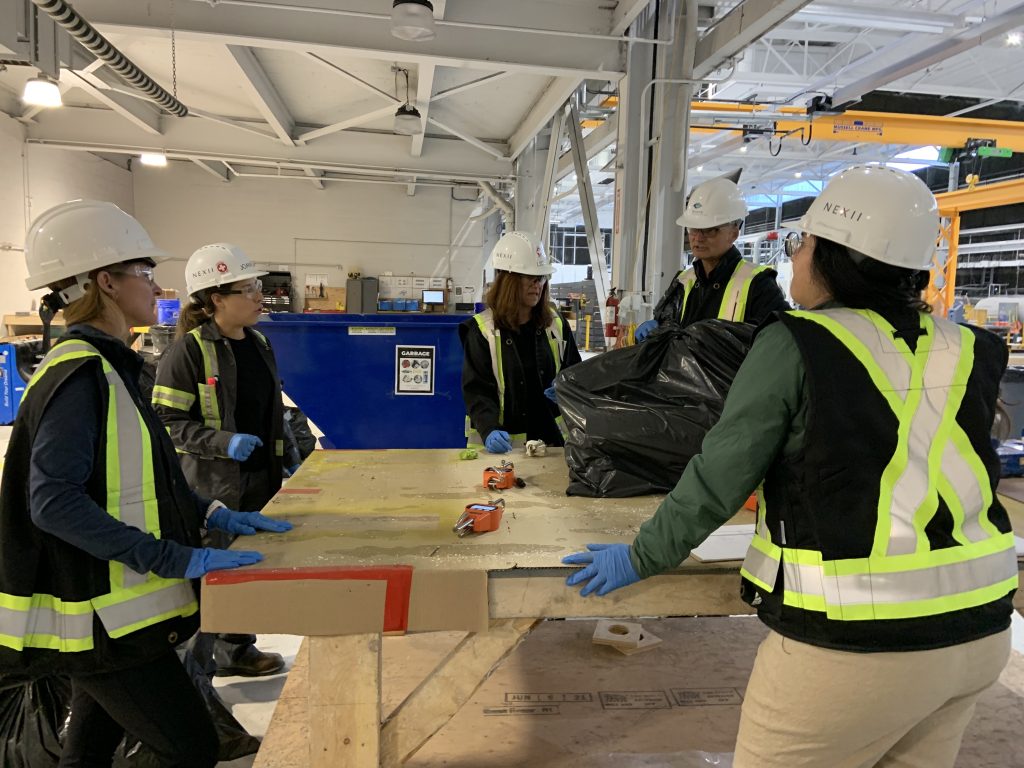 Nexii is unlocking a world of precision manufacturing and on-site assembly with building solutions that reduce energy and increase durability. But this progress is not without its challenges. A lot of education still needs to occur in industry, not just around energy efficiency, but embodied carbon as well. The construction industry is a large sector that is incredibly complex, and because of this, it can be slow to change. Perhaps the greatest challenge Nexii faces is overcoming industry inertia. However, given the thrust towards sustainability today, heralded by the Paris Agreement, Nexii is well-poised to be part of the solution.
The company is prepared for growth. Its Integrated Technology Partnerships (ITP) will allow Nexii to provide whole-building solutions that can help achieve net zero buildings. Some of these partnerships include Siemens, Honeywell, and Trane. Brown says, "There are some other partners we are actively working with as well. We know that we can do the building envelope extremely well, but we also want to combine our solutions with leading edge technologies to scale net zero buildings and transform the construction sector in the process."
More Information
Related Story
Energy Technology Perspectives 2023 highlights major market and employment opportunities, as well as the emerging risks, for countries racing to lead the clean energy industries of today and tomorrow.