Festo Makes Customers Ready For Energy-Efficient Production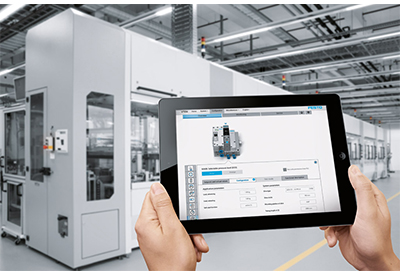 April 14, 2021
The increasing awareness of climate protection, but also high energy prices and rising cost pressure make energy efficiency a core corporate task. In addition, environmentally friendly and CO2-neutral production is increasingly becoming a competitive factor. Festo is meeting the growing demands of customers among others with Festo Energy Saving Services and energy-saving products.
Festo Energy Saving Services (FESS) help automation technology users to produce more energy efficiently in their factories – worldwide. Festo auditors put the entire compressed air system through its paces. Modern compressed air systems are very efficient, but old ones that have grown over many years are not. Festo helps its customers to assess their own system, identify potential savings and propose and implement solutions or improvement measures. Festo is one of the few suppliers worldwide with the know-how – from the compressor to the application.
"The air itself costs nothing. However, the electrical energy required to maintain the pressure in the air system is becoming increasingly expensive. With every leakage or other malfunction, the costs increase, because the more often a compressor has to start, the more energy is consumed. Optimum performance of compressed air systems therefore saves twice: in energy costs and in CO2 emissions," says Dr Frank Melzer, Member of the Management Board for Product and Technology Management. In addition, the holistic consideration of the energy efficiency of the plants, including their compressed air systems, is also intended to increase machine availability and thus production reliability. Depending on the size and number of audited plants, up to several thousand tons of CO2 and thus energy costs in the six-digit range can be saved per year.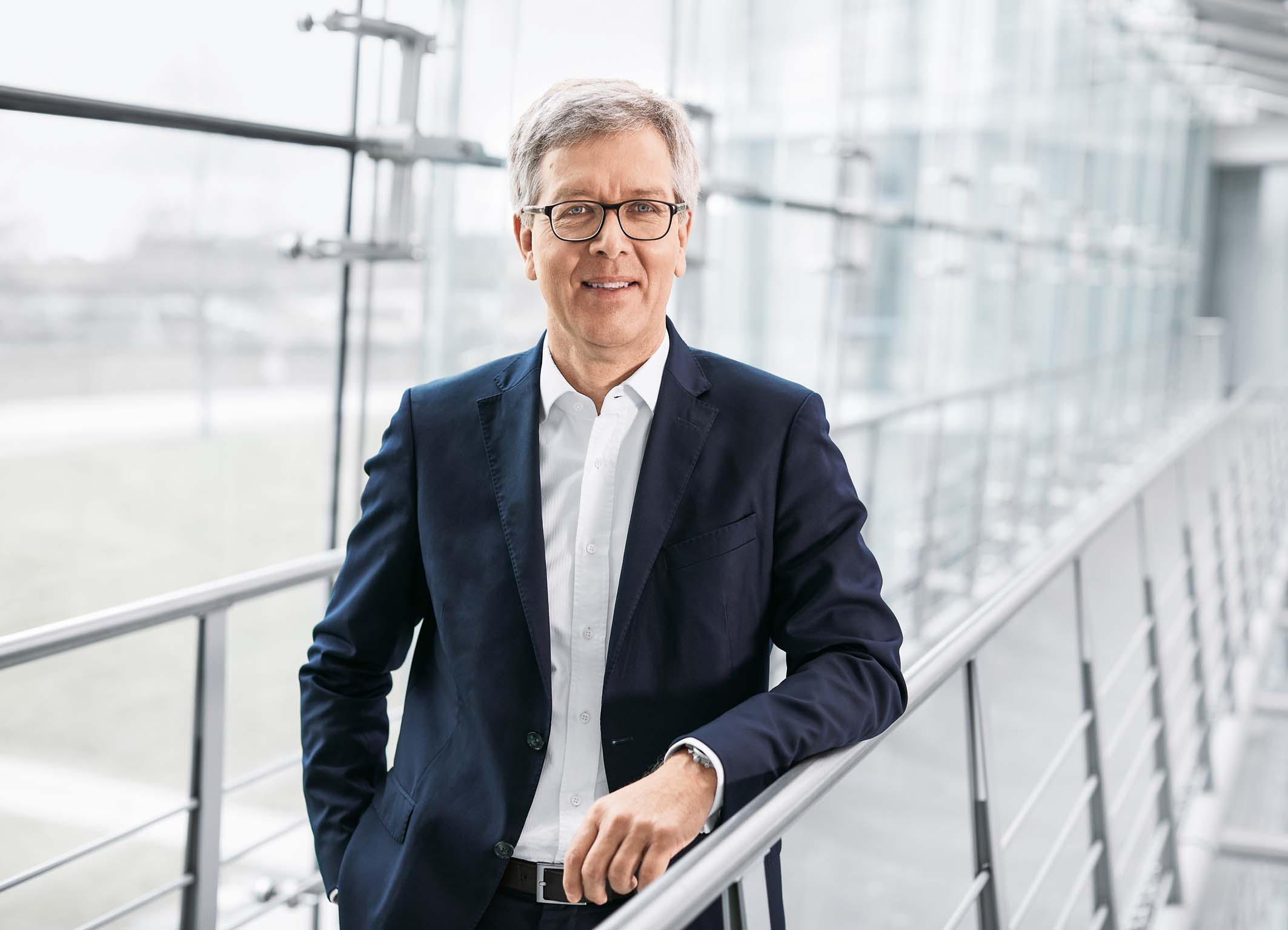 AI-based compressed air monitoring
A new addition to the portfolio is a monitoring system that Festo implements permanently at the customer's premises. The entire compressed air is constantly monitored via built-in sensors, such as flow and pressure sensors. The measured values are recorded, processed and visualised for the user in an AI-based software solution developed by Festo. This provides the customer with permanent condition monitoring of their system. The system reports deviations and faults in good time so that they can be rectified by adjustments or repairs.
With Festo Energy Saving Services, customers analyse and optimise their entire compressed air system in accordance with the ISO 11011 standard, to which Festo was the first company in the world to be certified for compressed air audits by TÜV Süd.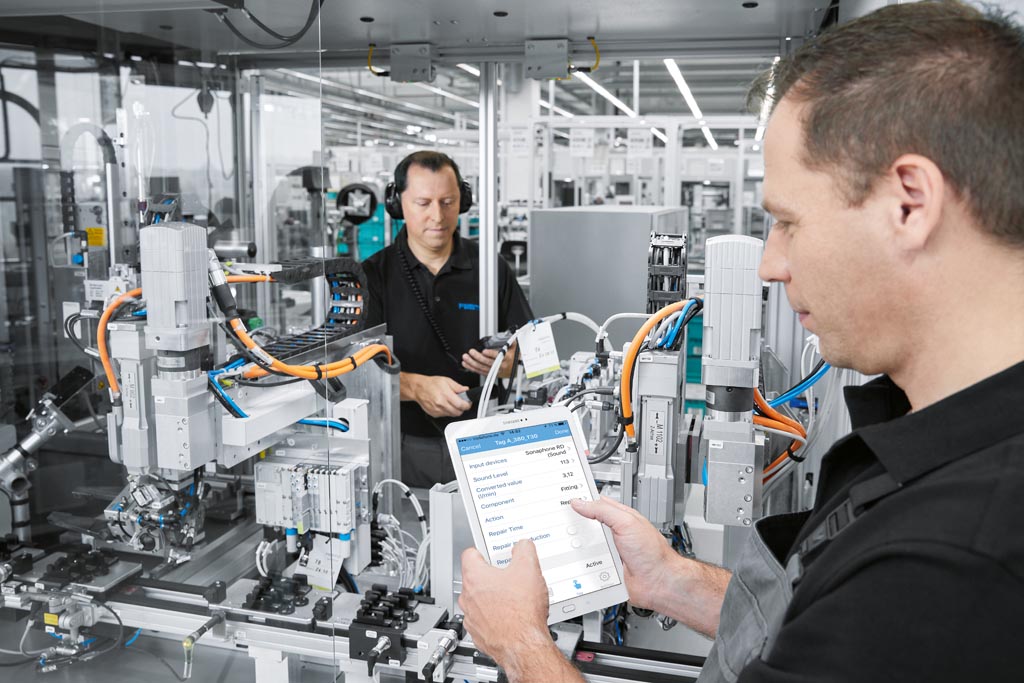 Technology-neutral design
For an energy-optimised system design, Festo offers both a complete pneumatic and an electric portfolio with comparative calculations for both drive types. "What is the most energy-efficient solution depends on the application. Thanks to our pneumatic, electric and combined solutions, we can select the best and most sustainable solution for our customers in each case – this is what sets Festo apart," says Dr Frank Melzer.
Intelligent products save energy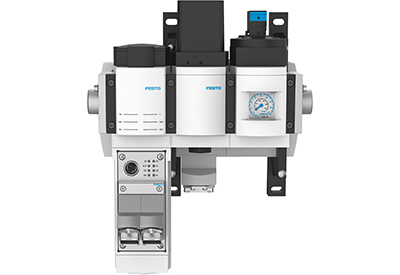 Digitalisation is an important enabler for transforming industrial production in a climate-neutral way. "Through sensor technology, controllers, software and AI, we make pneumatics intelligent and thus increase efficiency for the customer. In this way, we are paying dividends in terms of energy efficiency, resource conservation and productivity," says Dr Frank Melzer. For example, with the digital valve terminal VTEM, which controls the energy supply according to demand. In addition, integrated pressure sensors can provide information on leakage conditions. These are interpreted decentrally on the controller and recommend planned maintenance cycles for the system to the customer in good time. VTEM works with energy-saving piezo valves. These consume 20 times less energy with a 20 times longer service life, they are quiet and yet highly precise for controlling the smallest flow rates.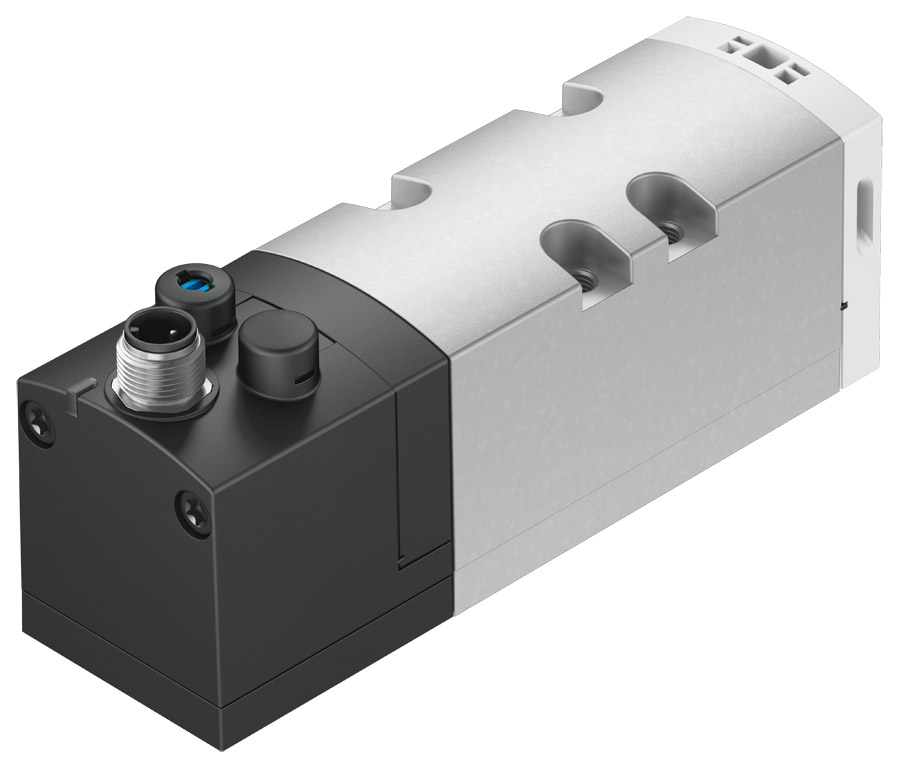 Another smart product is the C2M energy efficiency module, which combines pressure regulator, on-off valve, sensor technology and fieldbus communication in one unit. It monitors compressed air consumption, shuts off the compressed air during non-production periods after a defined waiting time and prevents the system pressure from falling below a defined standby pressure level.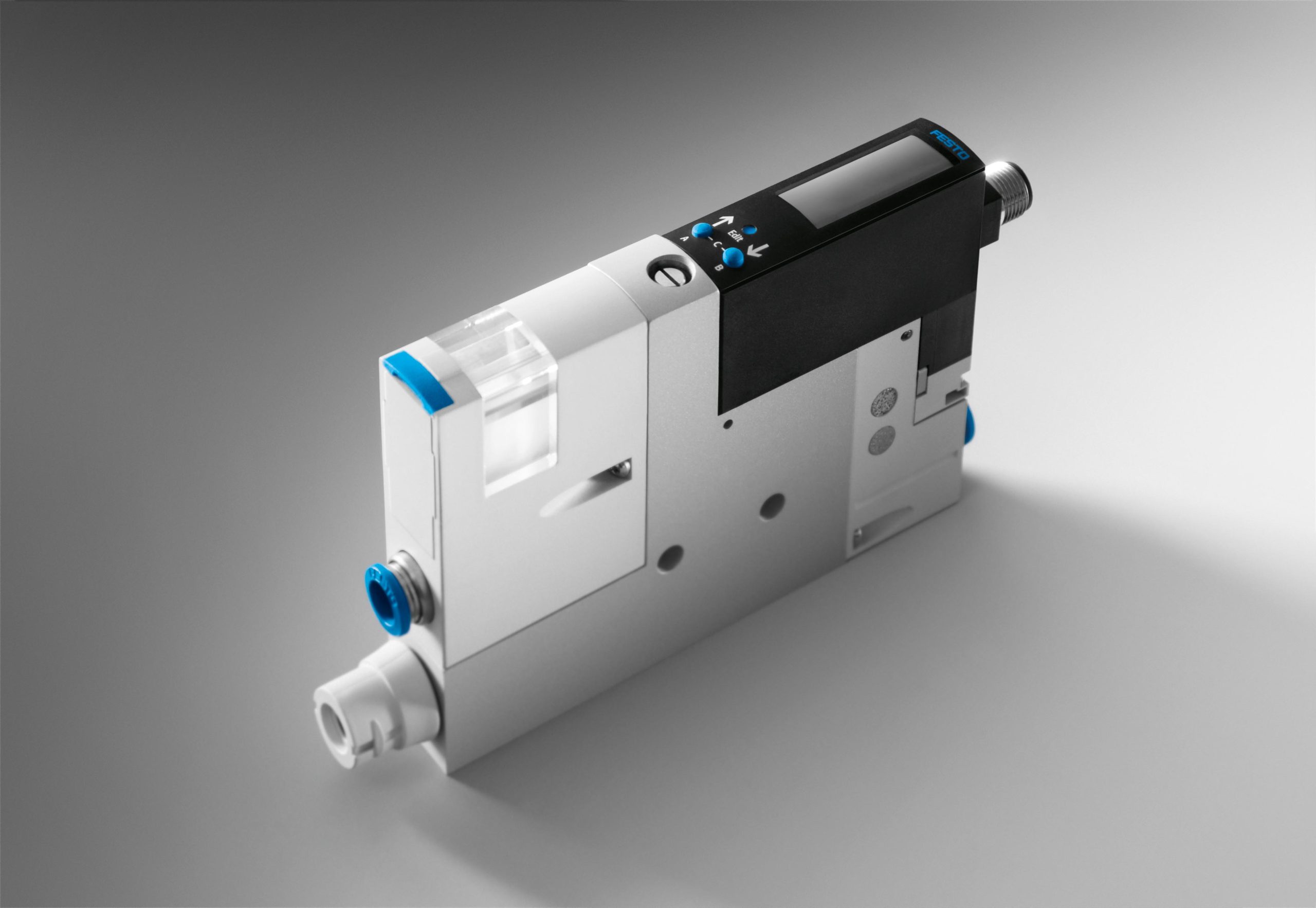 The pulse valve VSVA is one of the newly developed, particularly energy-efficient products used for cleaning chips or dust, drying and transporting parts. Due to the pulsating blowing, the blowing impulse is stronger than with continuous air flow. By suspending the blowing process, up to 80 percent energy is saved.
In the field of modern vacuum generators, Festo has the OVEM vacuum generator in its portfolio. It has an integrated air-saving circuit and can monitor the vacuum pressure. Once this is reached, it switches off vacuum generation – up to the point where the correct vacuum has to be built up again. This is because a constant vacuum pressure is not necessarily required to hold objects securely with vacuum. For smooth surfaces, the air-saving circuit is particularly efficient and reduces air consumption by up to 60 percent.