"Your Future Automation" Live and in 3D, Expo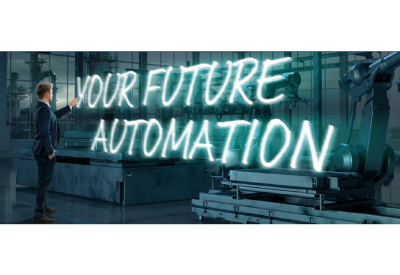 November 17, 2021
Pepperl + Fuchs
Where the boundaries between the real and digital worlds blur, space is created for new ideas: Driven by this motif, Pepperl+Fuchs is combining its 3-D showroom with live presentations of its automation experts at the "Digital Expo".
The doors to the Digital Expo 2021 virtual showroom will be open from November 15 to 26. Experience "Your Future Automation" as a holistic event and combine the advantages of digital visualization and communication.
In the spirit of "Your Future Automation", Pepperl+Fuchs' next online event will be held in November with the following three main topics:
E-Mobility—New Solutions for New Production Processes
Functional Safety—from Extraordinary Products to Customized Safety Concepts
Industrial Communication—Digitized Processes for Hazardous Areas
Experience the solutions in the form of our 3-D exhibits at the Digital Expo and watch exclusive presentations and live streams from Pepperl+Fuchs headquarters in Mannheim. An overview of when which topic will be shown in which language can also be found directly at the Digital Expo. In any case, you will get an excellent overview of solutions and innovations from and for automation technology in factory and process automation.
From November 15 up to and including November 26, you will have the opportunity to learn more about the various contents virtually. Get more info material, such as brochures, animations, or product data sheets at the Digital Expo 2021.
Register now at www.your-future-automation.com for the free Pepperl+Fuchs Digital Expo and get a virtual insight into topics that move automation technology. All content will be available in both German and English starting November 15.