Siemens Now Provides Access to Unused Field Data from Production for the Integration of IT and OT
March 8, 2023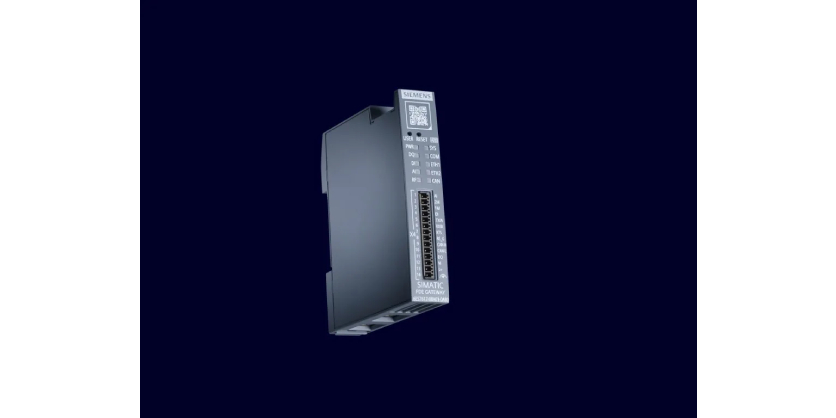 In the age of digitalization, data is the new gold. With its new Field Data Enablement Portfolio, Siemens is now making unused field data accessible to IT and thus making manufacturing companies more efficient and future-proof. In many production plants, there's still lots of hidden potential for optimization at the field level, for example in automating machines and systems. Currently only about 20 percent of the total volume of data is used.
Until now, data has been provided to IT systems by the controller, which sends data from the shop floor to edge or cloud systems. This means data that's not available in the controller remains unavailable to IT, such as information about commissioning. Field Data Enablement now enables the convergence of IT and OT data with no need to reprogram the controller. This makes OT data accessible to IT systems that would otherwise remain unused or could only be accessed with great time and effort and with disruptions in running production plants.
Siemens Field Data Enablement via Hardware or Software
FDE will be available beginning in April as a hardware solution or as an app: Both can be used independently. The SIMATIC FDE Gateway can be used to access devices at the field level that aren't connected to the automation or controller by a permanent bus connection.
The Field Data Enabler PROFINET app can be installed on Siemens SIMATIC IPC. Data acquisition occurs in parallel to automation via an existing PROFINET connection. The app can also use this connection to directly access all data from field devices that are connected to the decentralized I/O system via IO-Link. This is how OT data, such as valuable status information from the sensor, can be made available to IT. The convergence of IT and OT enables secure, data-driven decisions.
Easy Implementation in Green- or Brownfield
Field Data Enablement can be easily integrated in existing systems, because no additional sensors need to be retrofitted. Operators can use sensors they already use for automation in the OT layer for further analysis in the IT environment. FDE is easy to configure with no need for programming. Instead of the programming necessary for IoT solutions, all that's needed is the configuration of the existing information. In addition, parameters like context and semantic reference can be reused, and no redefinition is necessary. This is how Field Data Enablement is advancing the fusion of OT and IT in plants of all sizes.
For more information on SIMATIC Field Enablement please see www.siemens.com/fde
Source Available Here