Ontario Continues to Invest in Long-Term Growth and Job Creation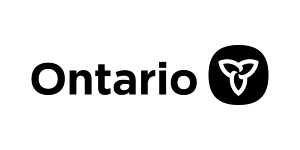 July 11, 2022
Vic Fedeli, Minister of Economic Development, Job Creation and Trade, issued this statement following today's monthly employment release by Statistics Canada that showed employment in Ontario decreased by 24,700 in June.
"After several consecutive months of job growth, today's news is a reminder that the government's efforts to attract job creators to our province is now more important than ever.
Our government, led by Premier Doug Ford, will leave no stone unturned when it comes to building the infrastructure necessary to unlock the full potential of the province's economy. This includes highways, transit and the road to the Ring of Fire.
Since taking office in June 2018 our government has added 531,000 jobs, but we still have work to do. With existing challenges, including an uncertain economic global climate, it's all hands on deck. Now is the time for unity and working together.
By reducing the cost of doing business in the province by $7 billion a year and injecting hundreds of millions of dollars into Ontario's venture capital ecosystem, we have created the best possible conditions for businesses to grow.
As a result, over the past 18 months Ontario has welcomed the highest amount of private-sector venture capital investment in our history. We've attracted over $2 billion from global biomanufacturers to produce next-generation medicines and vaccines, as well as $14 billon by global auto and electric battery manufacturers to build the car of the future.
Ontario will continue building on this momentum. We will continue to create the right conditions for businesses to innovate, grow and attract game-changing investments that are creating jobs – and building a better future for Ontario."