Endress+Hauser Bundles Analysis Expertise: Subsidiaries SpectraSensors and Kaiser Optical Systems Merge into Endress+Hauser Optical Analysis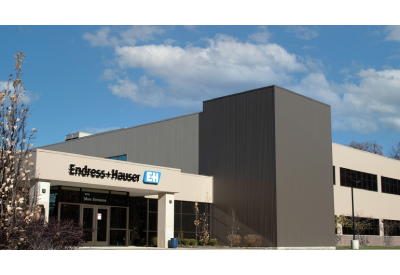 January 25, 2022
Endress+Hauser subsidiaries SpectraSensors, Inc. and Kaiser Optical Systems, Inc. have joined forces to form Endress+Hauser Optical Analysis, Inc. For the parent Endress+Hauser Group, this merger consolidates its expertise in laser-based measurement technology, strengthens its focus on laboratory and process analysis and positions it to provide customers with even better support for analysis tasks in the future. SpectraSensors and Kaiser Optical Systems boast a long history of innovation and offer market-leading product lines for optical analysis.
These two US-based companies were acquired by Endress+Hauser in 2012 and 2013 respectively. Adding SpectraSensors strengthened the Endress+Hauser Group's position in gas analysis with tunable diode laser absorption spectroscopy (TDLAS) technology. Kaiser Optical Systems, a global leader in Raman spectroscopy, brought on board great expertise in solid, liquid and gas analysis across a wide range of applications, including vaccine production. Through these subsidiaries, the merger of which took effect on Jan. 1, 2022, Endress+Hauser is able to support customers from product and process development to production with advanced analysis and quality measurements to process engineering applications.
The analysis technology segment of its business now accounts for almost one-quarter of the Group's sales.
Offerings from laboratory to process
"We want to further develop and expand our portfolio for laboratory and process analysis," says Dr Manfred Jagiella, who is responsible for the analytical business on the Endress+Hauser Executive Board. Together with Endress+Hauser Liquid Analysis and the Analytik Jena subsidiary, Endress+Hauser Optical Analysis forms an important element of our Group's analysis strategy.

"Our customers expect easy-to-use, robust measurement instruments that fit their applications," says Managing Director John Schnake, who leads the new unit. With laser-based measurement technologies, Endress+Hauser offers an integrated product portfolio for analysis that supports industrial customers from product and process development through to quality control and production.
Headquarters in Ann Arbor, Michigan
Endress+Hauser Optical Analysis is headquartered in Ann Arbor, MI, where Raman spectroscopic instruments are developed and manufactured. TDLAS instrumentation continues to be produced in Rancho Cucamonga, CA. The new company, with around 200 employees, remains a wholly owned subsidiary of the Endress+Hauser Group.
To learn more, click here