Closing the Loop on Electromobility Sustainably
Automated solutions for battery recycling on the rise
July 6, 2023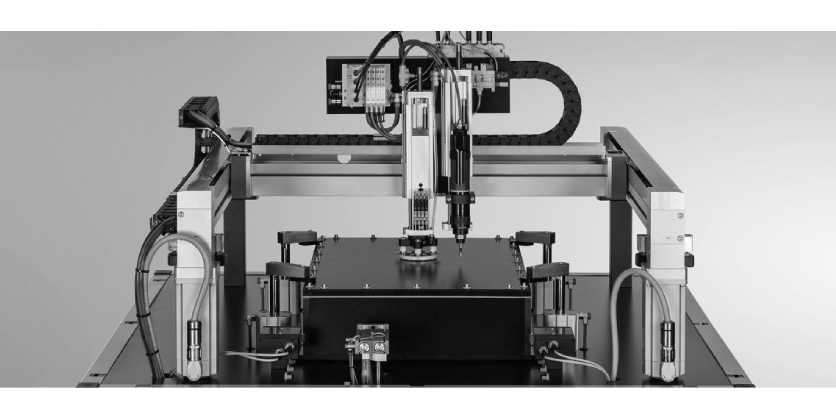 According to estimates, by 2025 some 600,000 tons of used batteries from electric passenger cars need to be recycled. Since batteries are energy storage devices made from valuable raw materials, this inevitably raises the question of sustainability. Festo therefore offers modular automation concepts in electromobility not only for cell producing, assembling battery modules and packs, and platform integration, but also for disassembling and recycling or separating the materials.
After around 1,500 charging and discharging cycles, which is some 160,000 kilometres over 8 to 10 years, it is highly likely that the batteries of electric cars will no longer be cost-effective anymore. The reason for this is that the reduced charging capacity of the batteries greatly reduces the range compared to that of a new system.
However, a residual capacity of about 80% grants the batteries a second life as part of a battery farm. As the disassembly process is increasingly automated, recycling the batteries is becoming more flexible and dynamic; this, in turn, makes recycled material available more quickly. Festo is a key driving force behind this development since it fits in with its vision of a sustainable circular economy.
Automated recycling
However, after the batteries have been removed from the vehicle and before they can be recycled, they can be used in so-called "battery farms" or stationary storage systems. The final stage in the life of a battery is proper recycling. First, the packs have to be mechanically disassembled into modules, battery cells and other components. At the moment, this is a manual, heavy and laborious activity. Festo already offers modular automation concepts that accelerate and simplify this process.
The next step is to separate the materials such as metal, plastics and other materials. However, the focus here is not exclusively on the automation solution. Festo offers suitable process automation products for this step, especially for hydrometallurgical recycling methods. A wide range of process valves are used for gaseous, solid or liquid substances.
Disassembly systems for modules and packs
Special factory systems are already in the planning for these tasks. So far, Festo has developed and presented a first version of a mechanical modular disassembly system for battery modules and packs. This uses both handling and gripping systems as well as proven components from Festo's pneumatic and electric automation portfolio.
Festo also has an eye on the future of electromobility. and is involved in research into production concepts for new types of solid-state batteries. Experts predict that these even more powerful storage devices will replace the lithium-ion batteries currently in use in the coming years.
Requirements of the new gigafactories for production sites
Large areas, favourable transport links, low development costs and a secure and sustainable energy supply are important prerequisites that are usually to be found away from urban centres. Another important aspect is having enough skilled personnel. The conversion to electromobility not only creates new factories, but also new tasks, activities and job profiles for which employees need to be trained and educated.
Training is a priority
Festo Didactic provides specific training programs, enabling employees to gain the expertise that is needed in highly automated production plants. The offer includes practical, hands-on training in the plants, setting up in-house learning factories, and digital learning content that can be accessed on the Festo Learning Experience (Festo LX) regardless of time and location. And all of these also address the issue of sustainability.
More Information
Festo Technologies and Products
Related Story
When a Tier 1 Automotive Supplier in Ontario wanted to manufacture shock absorbers for a leading auto maker, they used Festo's Electric Motion Sizing software to help them get the job done right. And in record time.