Ontario Welcomes Breadsource Corporation's $18.4 Million Manufacturing Investment
July 24, 2023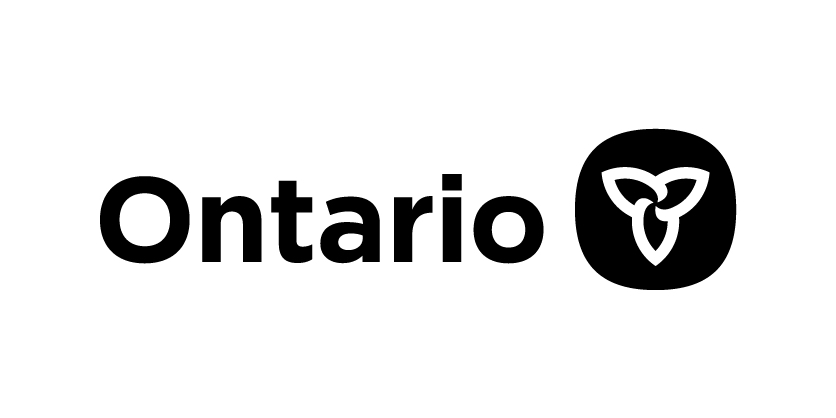 The Ontario government is welcoming an $18.4 million investment by Breadsource Corporation, a family-owned company that produces baked goods. The investment will be used to build a new manufacturing facility in Scarborough and create 13 new jobs. Current workers will also be trained on state-of-the-art technology at the new facility to upskill 40 jobs.
With their $18.4 million investment, Breadsource Corporation will build a new 105,000 square foot, fully automated processing facility. The state-of-the-art facility will triple production and help the company meet growing demand, while also strengthening Ontario's food supply chain. As part of this investment, the government is providing Breadsource Corporation with $2.75 million in funding through the Advanced Manufacturing Innovation and Competitiveness stream of its Regional Development Program.
Ontario is investing $140 million through its Regional Development Program to help companies across the province grow. To date, Ontario has provided more than $100 million to support 90 projects through the program, leveraging more than $1 billion in new investments and helping to create more than 2,000 jobs in the province. Applications for the latest round of the Advanced Manufacturing and Innovation Competitiveness stream of the Regional Development Program are open until August 31, 2023.
Quick Facts
The government launched the Regional Development Program for Eastern and Southwestern Ontario in November 2019. Through this program, businesses and municipalities can get financial support and guided access to a range of complementary services and supports.
In 2022, the government launched the Advanced Manufacturing and Innovation Competitiveness stream of the Regional Development Program. It supports advanced manufacturers across the province, including those in the automotive, aerospace, chemical, life sciences and steel sectors, to invest in the equipment, advanced technologies and the skilled workforce needed to improve competitiveness and growth, and to create and retain jobs across the province.
As part of the 2023 Ontario Budget, the government introduced the Ontario Made Manufacturing Investment Tax Credit, which provides a 10 per cent refundable Corporate Income Tax credit to help local manufacturers lower their costs, invest in workers, innovate and become more competitive.
Quotes
"Ontario's bakery industry is positioned for growth on a global scale and this investment is proof of that. As market demand continues to grow for Ontario baked goods, there will be a positive economic impact throughout the provincial agriculture and food value chain, truly from farm to table."

Lisa Thompson
Minister of Agriculture, Food and Rural Affairs
"Scarborough is thrilled to see this major investment by Breadsource Corporation to build a new state-of-the-art manufacturing facility, which will result in a total of 53 new and upskilled jobs in our community. This investment by a leading local food production company is a testament that through our Regional Development Program, our government is creating good-paying manufacturing jobs in Scarborough and Ontario, while supporting our local food manufacturing sector for more Ontario-made products to meet local demand and market needs."

Raymond Cho
Member of Provincial Parliament for Scarborough North
"With today's announcement, we celebrate the hard work and vision of the Sunderji family who have been an anchor of the Scarborough community for over 35 years. Between their B&A Bakery retail operation and their wholesale division, there probably isn't a Scarborough family that has not been touched by the quality of their baked goods. With Breadsource Corporation's investment in this new, large, state-of-the-art manufacturing facility, we'll see new jobs and new skillsets developed for workers through training. I look forward to seeing the Breadsource Corporation's new facility in the near future and want to wish the Sunderji family and partners every success today and in the coming years."

David Smith
Member of Provincial Parliament for Scarborough Centre
"I am excited to see companies like Breadsource Corporation choosing Scarborough to build a brand-new manufacturing facility, which will create good-paying jobs for our residents. There is no doubt that our government is working tirelessly to attract significant investments in our community and grow Ontario's economy."

Vijay Thanigasalam
Member of Provincial Parliament for Scarborough—Rouge Park
"This $18.4 million manufacturing investment is great news for the residents of Scarborough. I congratulate Breadsource Corporation and thank them for supporting Scarborough with their investment. It is crucial projects like these that ensure that not only are Ontarians fed, but their source of food is made in Ontario. Undoubtedly, this announcement will foster job creation for the hardworking people of Scarborough and contribute to the flourishing of our local economy."

Aris Babikian
Member of Provincial Parliament for Scarborough—Agincourt
Related Article
Vic Fedeli, Minister of Economic Development, Job Creation and Trade, issued this statement following a monthly employment release by Statistics Canada, which showed that while employment in Ontario decreased in May 2023, the manufacturing sector saw an increase of 20,100 jobs.