ABB Process Automation Capital Markets Day: Supporting Energy Transition and Digital Transformation Across Industries
May 25, 2022
ABB's Process Automation business area hosted its Capital Markets Day in Helsinki, Finland recently. The business area highlighted how it is raising long-term profitability by enabling industrial customers to manage the energy transition to a more sustainable future. This will be done through integrating its leading automation systems, industry-specific anchor products, sensing equipment, and sophisticated digital solutions.
One of the biggest challenges facing industry today is the shift of approximately 30 percent of energy from fossil fuels to low-carbon sources by 20501, while meeting the increasing demand for a broad variety of products to satisfy consumer requirements. Process Automation supports industries that address a wide range of essential needs – from supplying energy, water, and basic materials, to manufacturing goods and transporting them to market. Its customers include, among others, the hydrocarbon sector, chemicals, mining, metals and minerals, cement, pulp and paper, power generation, and marine and ports. These sectors are taking great steps to improve energy and resource efficiency while reducing harmful emissions.
Delivering on its strong organic strategy for its digital business, Process Automation today already generates approximately $500 million in orders from industrial software and digital services and expects continued double-digit growth in this area. The digital offering is centered around value pillars that capture the biggest value creation potentials to be achieved for customers through advanced analytics and artificial intelligence. The suite of solutions helps customers across industries predict maintenance, optimize energy, improve cybersecurity, and increase operational efficiency.
"We are at the heart of some of the most important shifts in society at this very moment," said Peter Terwiesch, President of the business area Process Automation. "We can make a real difference through our product and systems portfolio, all aligned with ABB's purpose to transform industries to address the world's energy challenges through leading technology. Apart from becoming more sustainable, our technology also helps our customers to continually improve productivity and run safer operations, which is very important, given that they operate some of the most essential and complex infrastructures on the planet."
At the core of such operations, orchestrating the production process and optimizing energy management, is ABB's automation system offering. Its Distributed Control System (DCS) has been the number one player in its field for the last 22 consecutive years according to an independent report2. ABB has maintained a leading share of around 20 percent in 2021 in a market worth more than $14 billion and has built the largest DCS installed base and service business in the industry. The services provided to customers throughout the long system lifecycle, often decades, keep assets updated with latest technology, and the intimacy with customers' operations allows ABB to continually improve production efficiency.
Alongside its comprehensive portfolio, the business area is presenting its financials and how it has already lifted the profitability of all its divisions to double-digit margins through exiting non-core activities, tightening project selectivity, and strengthening execution. The business area now aims to improve further through pricing, bolt-on acquisitions, and continuous strict cost management.
ABB is currently planning to exit its Turbocharging division, now called Accelleron which is part of the business area. Without this division, the business area would have achieved revenues of $5.5 billion, an operating margin of 11.1 percent in 2021, net working capital of below zero, and a return on capital employed (ROCE) of ~20 percent, with about 20,000 employees in four divisions worldwide.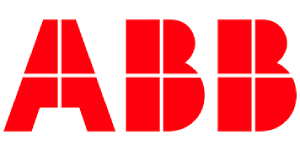 More information about the Process Automation Capital Markets Day can be found on the dedicated event website