Pulse Current – A New Way to Deliver Power from Panduit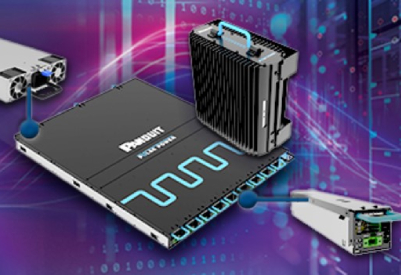 May 24, 2022
The Pulse Power system is a novel remote power delivery system that allows wireless System Integrators to provide power to wireless systems. It can remotely power electrical devices such as remote radios, small cells, security cameras, access controls, and indoor and outdoor Distributed Antenna Systems (DAS). Pulse Power is ideal for larger venues or complex installations that require centralized power management.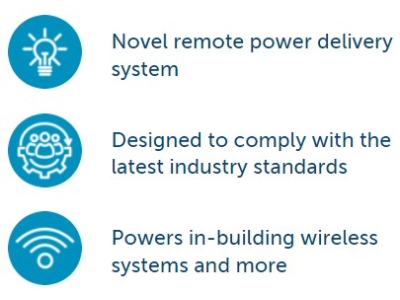 Pulse Power is designed to comply with UL 1400 Standards for a safer, easy-to-install power delivery system that provides substantial time and cost savings to the user. A redundant fault management system detects and almost instantly stops power transmission when a fault occurs, making it a safe power delivery system that has all the safety benefits of Class 2 power systems.
Alongside standard communications cabling, the solution can provide remote power over standard multi-conductor cables without conduit or separation to simplify equipment installation, increase deployment speed, and significantly reduce deployment costs. The system is scalable with a hot-swappable configuration, allowing it to grow with rising wireless demands.
Pulse Power is a safe, efficient, reliable, and practical remote power delivery system that will go the distance.

Watch this video for an overview of the Pulse Power system
{videobox} TzVKtku_7dA{/videobox}
To learn more about the Pulse Power system, features & benefits, and how it works, download the Product Bulletin by clicking here