i4H SCARA Robot from Ormon.
March 16, 2023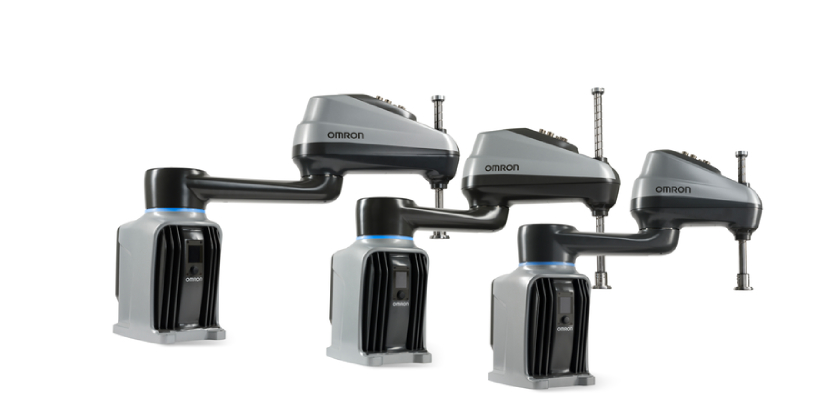 The i4H is a next-generation SCARA robot that offers the performance and capability needed to meet the demands of today's manufacturing needs. With a fresh, high-performance industrial design, the i4H can achieve the production throughput to meet your application's demands.
The i4H series of industrial SCARAs is the benchmark in high-performance SCARAs. Built with performance, precision, and utility in mind, the i4H is ready to take on even the most demanding applications. No matter which size reach, protection rating, or control type is needed, all 96 possible combinations of the i4H offer an industry leading 15kg standard payload so you are sure to be able to do what you want, where you want, and how you want.
i4H series of industrial SCARAs is the benchmark in high-performance SCARAs
Achieve more by seamlessly integrating the robust i4H into your production line today. Unique features enable OMRON's latest SCARA line to meet today's demands of mass customization. It also allows manufacturers to produce high mixes of products at low volume which provide a wider array of goods to people. Key features −15 kg payload capacity. − 650, 750, 850mm reach options − Standard & Long Quill lengths − Visual display on base − Health lighting indicators
More Information
Related Product
Omron has recently introduced its most full-featured machine automation controller to date. Offering control of multiple robots, the choice of 16, 32, or 64 controlled motion axes, and SQL connectivity. It is the ideal control solution for complete robotic cells, high-speed motion systems, material handling and multi-robot systems.
The Robotics Integrated Platform is the next revolutionary step in the SYSMAC ecosystem that seamlessly integrates the full Omron Fixed Robotics product line. Their one controller approach integrates robot control, in addition to sequence and motion control, to a single controller. This enables synchronized control of robots as well as other devices and results in higher performance compared to typical network based configurations. It also enables users to collect information on devices aligned to a common timeline which not only improves overall system response times and accuracy but also greatly aids in troubleshooting activities.