Endress+Hauser Canada Expands Support With 24/7 Online Service Portal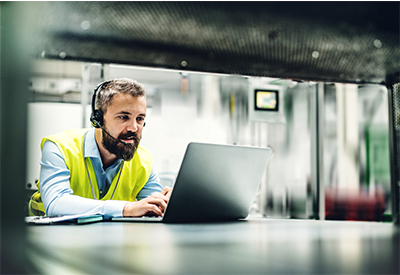 April 1, 2021
With the launch of its new online service portal, Endress+Hauser Canada customers now have every day, around-the-clock online access to resources and tools to perform self-service functions and manage their support and service cases.
The key features of the online service portal at ca.endress.com include the ability for customers to: a) easily log in to open a support case and monitor its status and history; b) solve issues by working with a company technical support expert via live feed; c) describe issues and receive a documented resolution; and d) have 24/7 access to a growing number of Endress+Hauser knowledge articles they can use to address an issue or to implement preventive maintenance practices for a particular device or measurement technology.
The online service portal represents an improved digital experience. Support is fast, easy and available online at any time, and each case registered will be handled by a support expert. In the event of an incident or unexpected downtime, the case will receive the same urgency as one reported via telephone. (The online service portal is an additional support channel, not a replacement for telephone support, or for on-site service where the latter is deemed necessary.)
Customers also can benefit from Endress+Hauser's database of knowledge and extensive service expertise from actual support cases. The online service portal contains articles on diagnostics and troubleshooting, and on product and application know-how, such as service operations. Customers simply log in, describe the issue, and access the database to view a potential solution.
These online service features and benefits will help optimize instrumentation performance over the entire lifecycle, minimize downtime, and reduce maintenance efforts.
For more information on Endress+Hauser's online service portal visit https://www.ca.endress.com/en/instrumentation-services/industry-support-services/instrumentation-support-canada.