Cognex Adds Color Imaging to the In-Sight D900 Deep Learning Vision System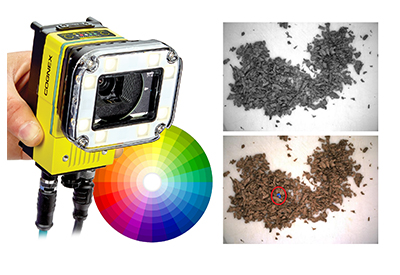 December 11, 2020
Cognex Corporation recently introduced the In-Sight D900 Color. Featuring Cognex's deep learning software inside an In-Sight industrial-grade smart camera, the D900C solves a broad range of complex in-line inspection applications where color imaging is an essential component.
"Color is an important distinguishing feature for many assembly verification and defect detection applications," said Carl Gerst, Senior Vice President of Vision and ID Products at Cognex. "The In-Sight D900C furthers Cognex's mission to expand the range and breadth of inline inspections that can now be automated quickly, easily, and more cost-effectively."
Combining the self-learning ability of a human inspector with the robustness and consistency of a vision system, the In-Sight D900C expands the limits of what can be inspected in factory automation. The system, which can be setup using a small number of image samples, leverages Cognex's familiar and easy-to-use spreadsheet platform and does not require a PC or deep learning expertise to deploy.
The In-Sight D900C is ideal for automating color dependent inspection applications across a range of industries including automotive, consumer electronics, consumer products, packaging, food and beverage, medical devices, and logistics.