Endress+Hauser Reinforces its Logistics Network in Ireland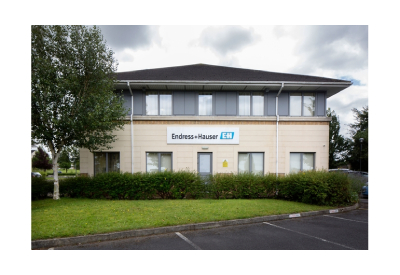 April 4, 2022
Global Logistics Operations Center set up in Ireland
The Endress+Hauser Group will soon be managing its worldwide logistics network from a single operations center in Ireland. A small team of logistics specialists is tasked with managing the day-to-day operation and enabling the smooth and sustainable movement of goods.
Responsibility in one hand
The responsibility of the Global Logistics Operations Center is to ensure smooth operation of the Endress+Hauser worldwide logistics chain. The Group's global transport network has become increasingly regionalized in recent years and the portfolio of carriers and forwarding companies has expanded.
"Global supply and sales networks require making expeditious decisions in the same room," emphasizes Thorsten Wilkening, Head of Corporate Logistics. Oliver Blum, Corporate Director Supply Chain, adds: "Our utmost concern is satisfying all customers, and that includes the areas of logistics and transport."
Focus on customer satisfaction
With the creation of the Global Logistics Operations Center in Ireland, Endress+Hauser is bringing operative control of the logistics processes back into the company. To date this has been the responsibility of a service partner. The first employees were greeted in December of last year. The center went into operation with a team of 15 specialists in March 2022.
"With this step we want to improve transparency and customer satisfaction," emphasizes Thorsten Wilkening. Oliver Blum expects the change to lead to faster innovation cycles. "By managing the global logistics network ourselves, we can be more agile and make more stringent decisions. We can increase the service level and strengthen our focus on sustainability, for example by always using the most suitable carrier."
Continuous expansion
The new center will operate under the roof of the Irish Sales Center in Kildare, south of Dublin. Founded in 1979, the Sales Center currently has a team of 30 employees who assist customers primarily in the life-sciences and food industries.
A Regional Support Center established at the same location in 2016 provides operative and business process support to a large number of sales centers. The Human Resources Shared Services Center team joined the Ireland location in 2020, where it manages learning activities in the worldwide Endress+Hauser network.