Ontario Declares May as Building Safety Month
May 2, 2023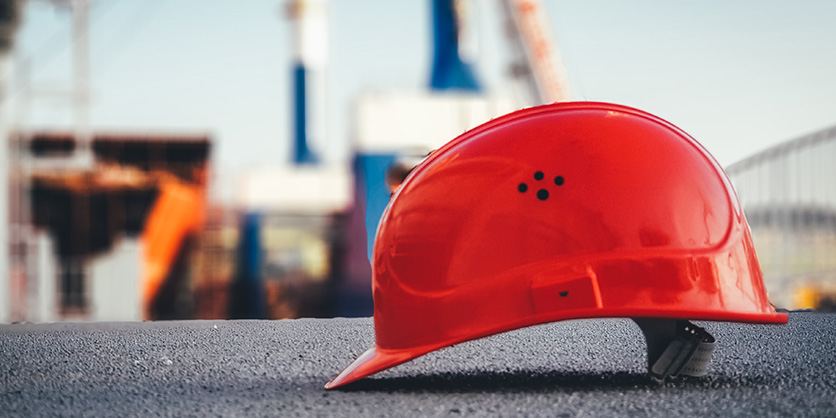 The Ontario government declared May to be Building Safety Month. This recognizes the importance of the province's Building Code and the critical role building officials play in maintaining public health and safety, while making it easier and faster to build new homes.
About Building Safety in Ontario
Ontario's Building Code establishes high standards for construction to keep people safe, including requirements for fire safety devices, accessibility, structural sufficiency and water and energy conservation. It is updated regularly to reflect technical advancements, expert research and government priorities. The government works closely with its partners in the sector — building officials, fire prevention officials, architects, engineers, builders and the construction industry — to ensure that Ontario's buildings continue to be some of the safest and most accessible in North America.
"Every day, Ontario's building officials play a critical role in ensuring the safety of homes and buildings in municipalities across the province," said Lawrence Wagner, CEO of the Ontario Building Officials Association. "We like to refer to them as 'guardians of building communities' and we're pleased that the Ministry of Municipal Affairs and Housing is proclaiming May as Building Safety Month across Ontario to recognize their important contributions and the importance of the Ontario Building Code."

Lawrence Wagner, CEO of the Ontario Building Officials Association
The province is making changes to Ontario's Building Code to unlock housing, reduce barriers and help speed up housing construction. The changes make it easier to use innovative construction materials and techniques that can save time and money, including allowing encapsulated mass-timber construction for buildings up to 12-storeys tall. The province also streamlined modular multi-unit residential building requirements so they can be quickly assembled and occupied. The government is also encouraging innovative approaches to homeownership and increasing housing supply — such as tiny homes, second units and laneway housing.
Last year, Ontario introduced a new digital Building Code compendium that can be used on mobile phones and tablets, making it easier to use on construction sites and in remote areas. The province is also working to better align Ontario's Building Code with the National Construction Codes. Increased harmonization of construction codes will help reduce red tape and overcome barriers related to trade, product manufacturing, and building design and maintenance, supporting market standardization across the country.
The government recognizes that labour shortages are limiting home construction. The province's latest Housing Supply Action Plan, Helping Homebuyers, Protecting Tenants, proposes to address the shortage of building inspectors by redesigning the qualification program and supporting uptake of the new internship program. Developing more tools and guidance materials would also help to make their jobs more efficient.
The government will continue to respond to the needs of the sector, work with its municipal and building sector partners to keep people safe and better meet the needs of Ontario's building professionals. This is critical to helping the province address Ontario's housing supply shortage and reach its goal of building 1.5 million homes by 2031.
Quick Facts
The province continues to take decisive action to tackle Ontario's housing supply shortage and deliver on its promise to build 1.5 million homes by 2031 – most recently, with the introduction of the Helping Homebuyers, Protecting Tenants plan.
The Building Code Act, 1992 lays out the legislative framework governing the construction, renovation, demolition and change of use of buildings in Ontario. The Building Code is a regulation under the Act that includes standards for public health and safety, fire protection, structural sufficiency, energy conservation, water conservation, environmental integrity and barrier-free accessibility of buildings.
Municipalities are responsible for the enforcement of the Building Code within their jurisdiction. Municipal councils must appoint a chief building official and building inspectors to ensure proper enforcement of the Building Code.
The province has fulfilled over 9,000 requests for the digital Building Code Compendium since its initial release in March 2022. This product provides the building industry and public with a more convenient way to access Ontario's Building Code than the original 2,300-page paper document.
Related Story
To help tackle the province's labour shortage and get more people into rewarding careers in the skilled trades, the Ontario government is investing $224 million more to build and upgrade training centres. The province also plans to invest $75 million more over the next three years to support the operations and programing at new and existing centres to prepare workers for in-demand careers like electricians, welders and mechanics.