Industrial 5G. For the Industry of Tomorrow. From Siemens.
March 18, 2022
Industrie 4.0, the smart factory, the Industrial Internet of Things (IIoT) – these are the future of industrial manufacturing. Designing production plants and intralogistics to be more flexible, autonomous, and efficient requires the right communication framework and comprehensive connectivity. The new 5G communication standard opens important new prospects.
Before the green light for the smart factory can be given, new concepts and technologies are required – from production to intralogistics and transportation. There is already talk of applications such as mobile robots in production, autonomous vehicles in the transportation and logistics sectors, IIoT, augmented reality applications for service and maintenance technicians, and virtual reality applications for users. But all these applications place demands that would quickly push today's networks to their limits. The unprecedented reliability, extremely low latencies, and comprehensive IIoT connectivity of industrial 5G can clear the way for pioneering applications in the industrial environment.
In its search for long-term, sustainable communication solutions, Siemens is now investigating the terrain for industrial 5G and actively supporting the development and technological implementation of the new standard.
5G is going to change industry – with its speed, with the multitude of devices you can connect, and with its reliability. We at Siemens have entered the next phase: In our own private stand-alone 5G test network, we're testing industrial 5G communication and applications with the aim to develop a whole 5G ecosystem suited for the industry. With Industrial 5G, we're making the future happen. – Eckard Eberle, CEO Process Automation
Industrial 5G router
The wait for 5G performance is over – with SCALANCE MUM856-1
The key enabler for industrial 5G networks is here: Our first mobile industrial 5G router SCALANCE MUM856-1 offers you powerful performance for the next generation of wireless connectivity. Discover all the features and benefits of our innovative SCALANCE MUM856-1 router – and get started on your way to the world of industrial 5G.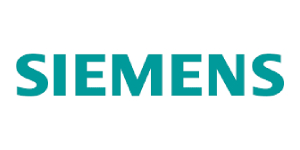 To learn more, click here